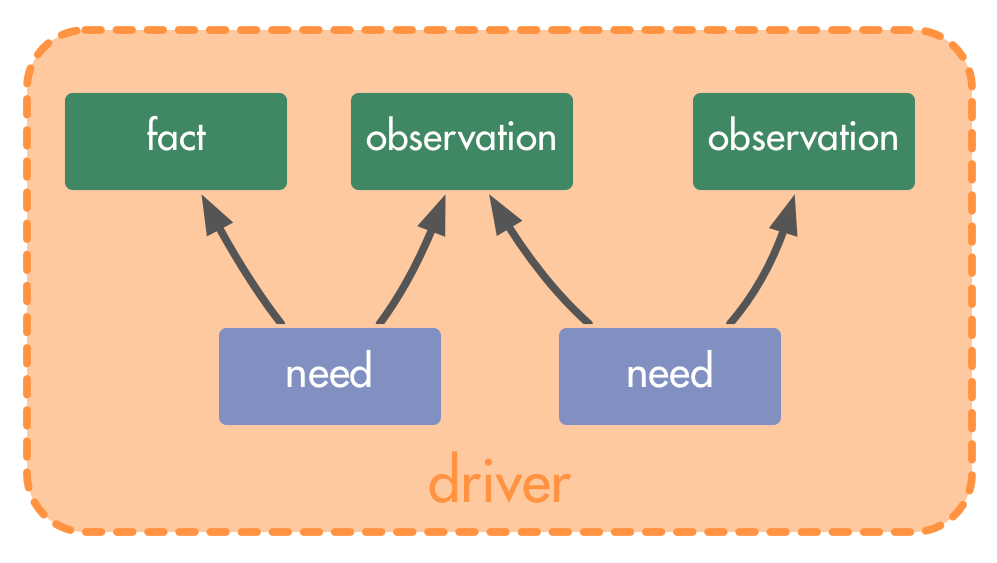 In this guide, you will discover the relationship between your assumptions and your achievements, and how being aware of your motivation for action – which we call a driver – can significantly improve your chance of success both at work and in your personal life. You will learn how to easily identify, understand and agree on drivers, and see how to develop projects and organize collaboration around drivers.
The Power of Assumptions
We're used to planning and developing ventures and collaboration – products, projects, jobs, careers, teams, departments and even entire organizations around our assumptions or predictions about what constitutes a desirable and achievable future: goals, objectives, aims, strategies, purposes and visions.
Even if they often started out as a wild guess we only rationalized afterwards, the more we weave our predictions into a coherent and convincing narrative, the more they tend to take a life of their own and obscure our initial motive. But as soon as we begin confusing our assumptions with reality, the outcome is inevitably hit and miss: even if we reach our goals or realize our vision we often discover that the future we ended up with is not where we want to be. (more…)